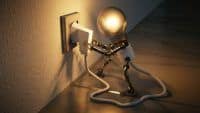 February 21st, 2019
Posted by Gobbill
Case Studies, Financial Management, Payments
0 thoughts on "Energy discounts. Are you getting what you signed up for?"
It's great to save money. That's why pay-on-time discounts have grown in popularity among us in recent years, but are these discounts on our energy bills really all they crack up to be? Gobbill is a bill payment service for households and small businesses. It scans bills for fraud, pays the energy bill on-time and calculates the actual discount % for users. Recently Gobbill conducted a study of bills (for a year ending 31 Jan 2019) and compared the discounts to what energy companies advertise.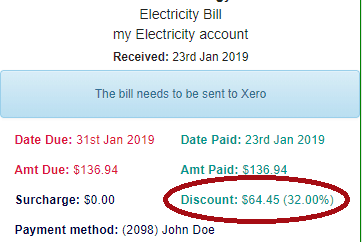 Diagram 1.0: Electricity bill in Gobbill
What's the deal with pay-on-time discounts?
A recent Canstar Blue article "Pay on Time Energy Discounts Explained" mentioned that you can generally expect to see offers ranging from 10% to 30%, or even more in some cases. Pay on time discounts of up to 47% have been seen across Australia in the past.
Pay-on-time discounts reward you by discounting your energy bills by a set amount every month if you pay before the due date. However, conditions of your discounts can vary significantly depending on the provider and plan you choose.  Understanding your energy bill and the conditions attached to your discount can be complicated, and it can be even trickier to compare it with other available offers to find a better deal.
What is driving pay-on-time discounts? Last year, the ACCC found that pay-on-time 'discounts' have emerged in response to attempts by government regulations to constrain late payment fees. Pay-on-time energy discounts could be on the chopping block because it is tricky and confusing reported by Choice.com.au
What's the catch?
Pay-on-time discounts seem like a great idea to save more cash but these 'discounts' on your energy bills can sometimes end up costing you more if you don't manage to meet these conditions.
Customers also tend to forget that most of these discounts are only valid for 12 or 24 months from the commencement date of their plan. Without renewing these plans, you'll be required to pay the full, non-discounted price of your energy bill.
Gobbill analysed a number of bills over the last year and found that some energy providers aren't giving the discounts promised in their headlines. Gobbill is able to calculate the true discount you receive on your bill when you send your bill into Gobbill for payment.
You'll be surprised what we found.
Gobbill found discrepancies between discounts advertised by energy providers and the actual discount applied to energy bills from a sample of several hundred Victorian bills over the last year. Our data suggests that certain energy customers may not be getting what they expected from the advertised headline discounts.
On top of that, the ACCC reported that energy retailers set their discounts with reference to their own set prices, making it complicated to compare headline discounts between energy providers. As a result, consumers tend to make decisions based on simple indicators, such as headline discounts. However, they may be signing up to exclusions and conditions that deliver a lower saving that other providers.
In some cases, Gobbill found that energy providers were promising discounts as high as 33% but only giving 23% off energy bills. If that was my electricity bill, I would be paying an extra $241.68 every year on my electricity bill alone.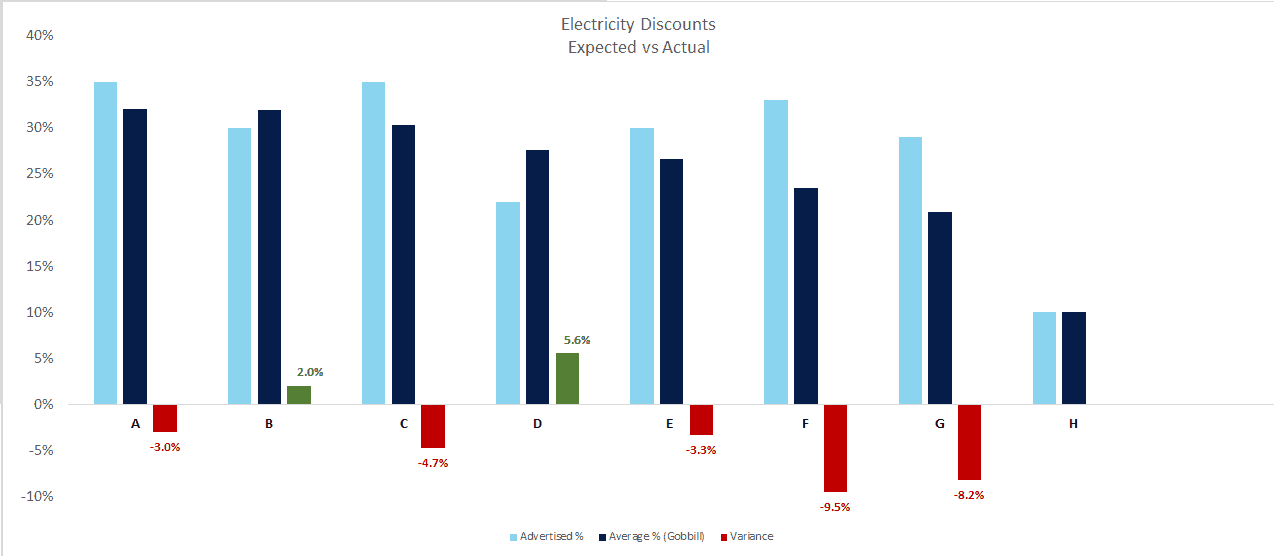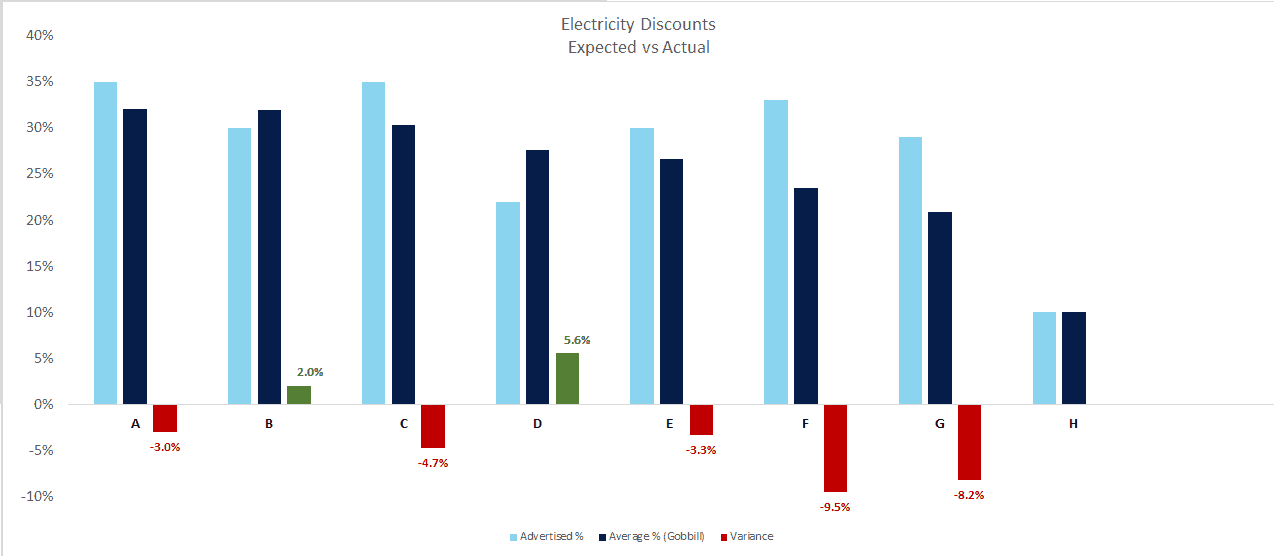 Diagram 2.0: Electricity discounts expected vs. actual