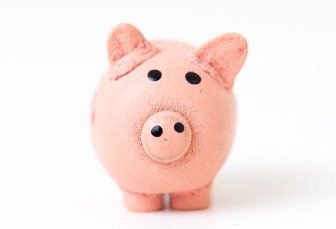 December 22nd, 2019
Posted by Gobbill
Uncategorized
0 thoughts on "Getting your finances sorted for the new year."
Getting healthier, giving up a bad habit, or spending more time doing the things you love are all great New Year's resolutions.
But what about your finances? Here are a few of our top tips:
#1: Build an emergency fund
Try setting aside a small amount on a regular basis to help you manage any emergency expenses and reduce the risk of needing to borrow or access credit. An emergency fund can give you peace of mind, and is one of the best steps you can take towards financial wellness.
#2: Reduce interest charges
Credit cards and installment plans can offer great rewards and flexibility when used well, but if you're not careful the repayments and interest can add up. If you are paying interest, consider rolling any small debts into one and consolidating them in a single account. Some credit providers offer interest free periods on balance transfers which can help you catch up.
#3: Make a budget
Setting a budget (and sticking to it) is a great way to relieve financial stress. The first step to making a realistic budget is understanding your income and your expenses. When it comes to expenses, Gobbill can help.
Gobbill automatically summarises, categories and digitises your expenses, so you can keep track of what you are spending each month on household bills. You can also use Gobbill to digitise receipts for other expenses, just be careful not to exceed the document quota on your plan or additional fees may apply.
#4: Make sure you're on the best deal
Understanding your bills can also help you make sure that you're still on a good deal. If your rates are no longer competitive, it can pay to spend a few hours shopping around, it may take a few hours but the saving you could make a real difference over the course of the year. Gobbill stores copies of all your previous bills in one place, so it's easy to see what you're paying
#5: Automate your payments
This is another great way Gobbill can help you maximise control over your finances, with minimal effort!
Gobbill can save you time paying bills by automating the payment process, and protecting you from fraud. When bills are paid through Gobbill we check every invoice to ensure it is not fraudulent, and you retain control over your payment methods. There's no need to contact all your providers one by one if you get a new card or bank account, simply log in to Gobbill and update them all at once! Using Gobbill is a great way to save time and take the stress out of accounts payable, whilst knowing you are staying protected from fraud.