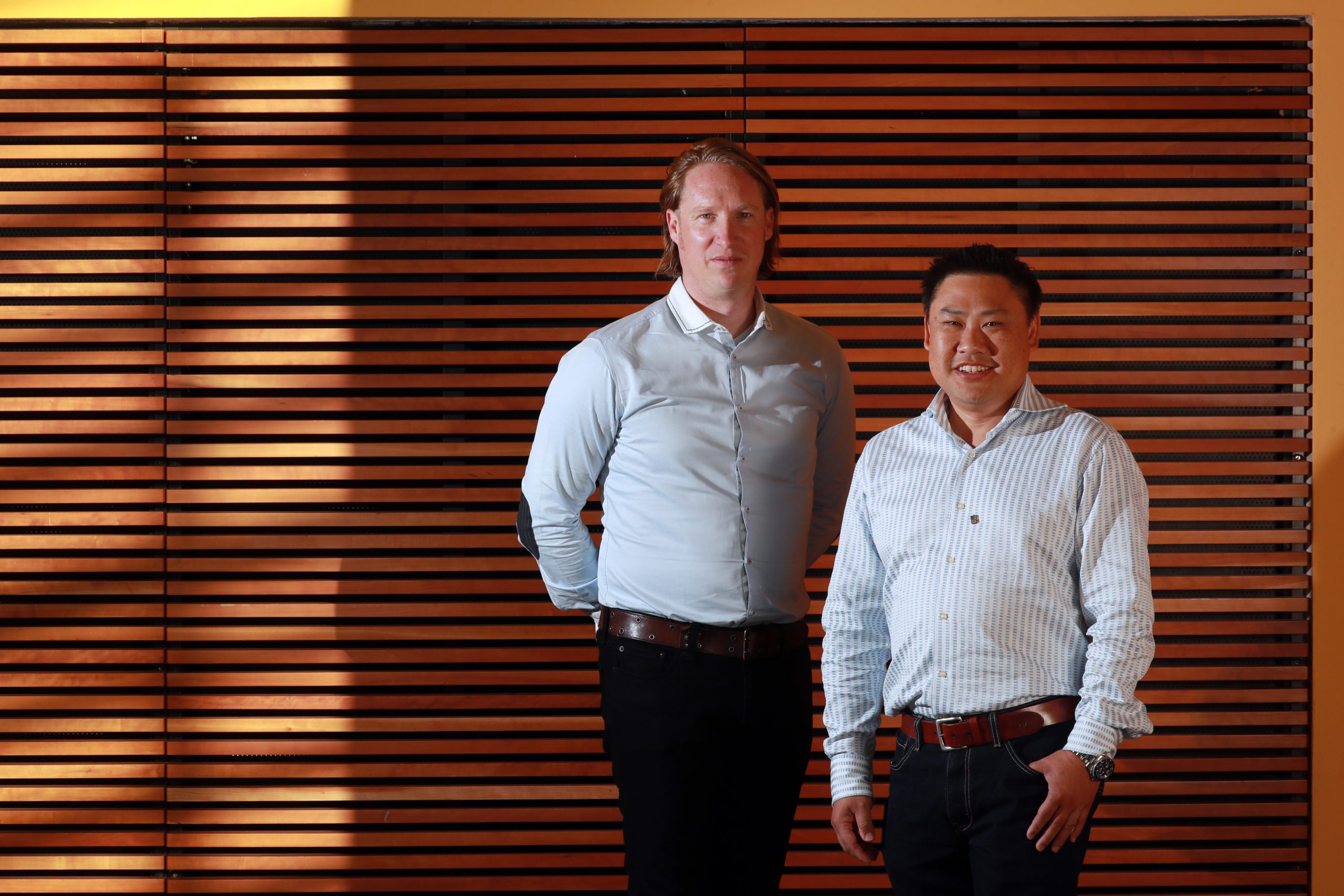 October 15th, 2020
Posted by Gobbill
Uncategorized
0 thoughts on "Gobbill flying at 2,025% growth rate under Covid, is debt free and on track to be profitable. Pitches at EIE20 UK for 2021 plan."
Source: The Herald Scotland 15 Oct 2020, Victoria Masterson
Picture: Michael Pollitt (left – UK Business Development Manager ) and Shendon Ewans (right – Chief Executive ) at Royal Bank of Scotland head office Gogarburn. Photo by Stewart Attwood
AN AUSTRALIAN fintech company hopes to raise £2 million to fund a UK roll-out after pitching to more than 200 investors in Scotland.
Melbourne-based Gobbill was one of 50 companies pitching yesterday for amounts of between £250,000 and £5 million at the virtual technology investor showcase, Engage Invest Exploit 2020.
Almost 1,000 attendees were registered for the event, around a quarter of them investors from Scotland, the rest of the UK, Europe, North America and Asia-Pacific.
Mr Ewans said Gobbill had increased its monthly recurring revenue in Australia by more than 2,000% in the nine months since January 2020 and was looking to launch in the UK because it had the world's second highest incidence of fraud and scams after America.
"Payment fraud and scams have grown seven fold in the UK over the last three years," he said. "But since COVID hit, in the month of March alone it grew something like 400%."
In March this year, Gobbill was accepted into the NatWest and Royal Bank FinTech Accelerator, which operates from locations across the UK. The company chose to be based out of the network's Accelerator Hub in St Andrew Square, Edinburgh, but has yet to move in because of the Covid-19 lockdown.