Credit is a contractual agreement in which a borrower (such as yourself) receives something of value now (stuff) and agrees to repay the lender at a later date with interest.
What is a credit card?
Credit cards are a piece of plastic, like a debit card, issued by banks that give the cardholder access to a line of credit for purchases. They are also now issued online to borrowers without any physical form. The amount of credit you have access to is called your credit limit, and you may be charged interest on any outstanding purchases made.
Credit cards can be a helpful financial tool that allows you to make purchases when you don't immediately have the funds. But they can also be risky if used incorrectly, and could lead to a 'credit card debt trap'. ASIC's review of credit cards reveals more than one in six consumers struggling with credit card debt. For this reason we recommend an abundance of caution when thinking of applying for a credit card.
Can I get a credit card? Not everyone will be approved for every credit card. It is easier to be approved for a credit card than some other forms of finance, like a home loan, as you don't need to offer up a deposit to be approved. But you will need to meet credit card eligibility criteria.
Do I need a credit card? Whether you need a credit card or not is determined by how you plan on using the card and your personal financial situation. There are a variety of credit card types with different benefits, such as travel cards with complimentary insurances, which can make life easier for the cardholder.
However, ASIC investigations reveal some consumers are being provided with credit cards that don't meet their needs. For instance, many consumers carry balances over time on high interest rate products, when lower-rate products would save them money. If you cannot afford to pay your balance off in full each statement period you may begin to accrue interest on your card. This means that if you are not in a financially stable place, or are prone to paying your bills late, a credit card may not suit you.
Shop around for the best deal. Always do your research before you sign up for a financial product like a credit card or loan. Make sure the product is right for you and that you're getting the best deal. For example, choosing a credit card with a lower interest rate and fewer fees can save you a lot.
Thinking about how you will use your credit card will help you compare the options and get the best card for you.
Choosing a credit card. To choose the best credit card for you, consider your spending habits and how you will pay it off.
Work out how much you can pay off each month. Knowing this will help you choose the best-value credit card.
If you're struggling to pay your bills, a new credit card may not be the best move. The Australian Government website, MoneySmart, has some great advice on managing debt that may provide other options for you.
If you can pay the full balance each month. Consider a credit card with more interest-free days. This means you won't pay interest as long as you pay the balance within a set number of days (for example, 55 days). These cards may have a higher interest rate and an annual fee, but that could be worth it.
If you can't pay the full balance each month. Look for a no-frills card with a low or no-interest rate and a low annual or flat monthly fee. You can use the MoneySmart credit card calculator to work out how much you would need to pay each month.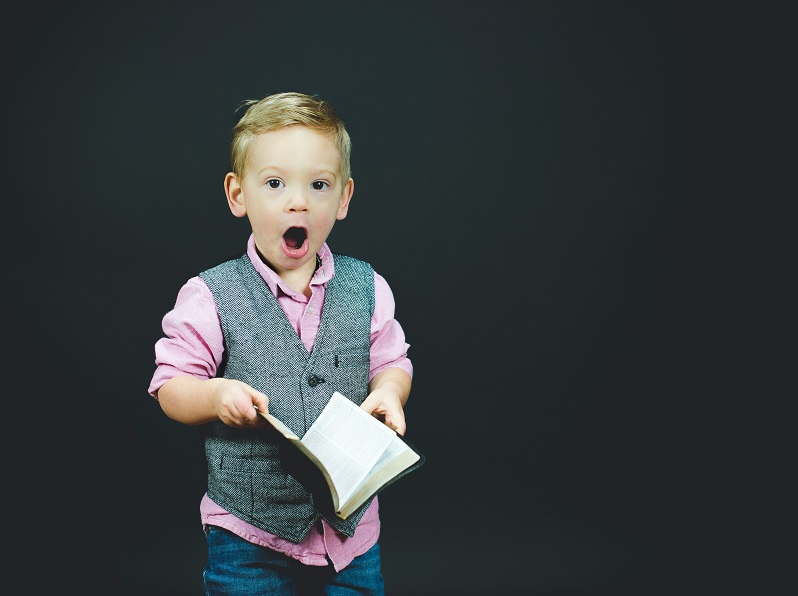 Set a credit limit you can afford. When you apply for a credit card, your bank or credit provider will offer you a credit limit. This is the maximum amount they'll lend you, and it is based on your ability to pay it back within three years. If you're worried about overspending, you don't have to take the full amount offered. Think about your spending habits and how much you can comfortably afford to pay back.
Weigh up the pros and cons of card options.
Store cards. Store cards can be an expensive way to shop. You can only use them in that store, and they may have higher interest rates. Check if the benefits are worth the higher rate. If a store offers an interest-free deal, check when the deal ends. Also check the interest rate on new purchases (called the 'purchase rate'), as it may be higher than for other credit cards.
Rewards programs. Credit card reward programs sound good — you get something back simply by spending on your card. For example, you could earn points you can use to buy movie tickets or flights. But cards with rewards programs often have higher interest rates and extra fees. They could cost you more than you get back. Check if the benefits you get are worth the higher cost.
Extras like travel insurance. Some credit cards come with 'complimentary' extras like travel insurance for overseas trips. Be aware that extras are usually not free. The cost may be covered by higher interest or fees. Other cards offer 'cash back' (credit on your account) or discounts on goods or services. Weigh up if what you will get back is worth you paying more in interest or fees. Consider the pros and cons of transferring your credit card balance to make sure it's the right move for you.
Compare credit cards
Compare credit cards from different companies to find the one that suits your needs. Comparison websites can be useful, but they are businesses and may make money through promoted links. They may not cover all your options. MoneySmart offer some helpful advice on what to keep in mind when using comparison websites.
Compare credit card rates and fees
| | |
| --- | --- |
| Honeymoon (or introductory) interest rate | the interest rate offered for a limited period of time at the start of a new credit card |
| Purchase (interest) rate | the interest rate on things you buy (purchases) after the honeymoon period ends |
| Interest-free days | the number of days you won't get charged interest on purchases |
| Annual or monthly fee | fee you will pay every year or every month |
| Rewards program fee | fee for using the rewards program |
| Other fees | late repayment feescash advance fees (for cash taken out)fees if you go over your credit limitfees for using your credit card to shop or travel overseas |
PAYDAY LOANS
A payday loan is not the cheapest credit option. We don't advise using them if you can avoid it.
A payday loan, also called a small amount loan, lets you borrow up to $2,000. You have between 16 days and one year to pay it back. While it might look like a quick fix, a payday loan may have a lot of fees. For example, to pay back a $2,000 payday loan over one year, your total repayments will be about $3,360. That's $1,360 more than you borrowed. There are plenty of cheaper ways to borrow money when you need it. Before you get a payday loan to pay off another loan, we advise you first talk to a financial counsellor – It's free and confidential.
Cheaper ways to get money fast. If you need money fast, these options are cheaper than a payday loan:
No interest loan
Borrow up to $1,500 for essential items like car repairs or a fridge.
You must have a Health Care Card or a Pensioner Concession Card or an after-tax income below $45,000.
You only repay what you borrow. There is no interest, fees or charges.
Take a look at MoneySmart no interest loans for how to get one.
Low interest loan
Borrow from $800 to $3,000 for bigger essentials like a second-hand car or computer.
You must have a Health Care Card or Pensioner Concession Card or receive Family Tax Benefit A.
There's a low interest rate of 5.99%. There are no fees or charges.
Take a look at MoneySmart StepUP low interest loans for how to get one.
Centrelink advance payment
You can get an advance payment of your Centrelink benefit.
Most people who receive a Centrelink payment can apply.
There is no interest and no fees or charges.
You can apply for an advance payment through the Service Australia's website.
Help paying your bills and fines
If you're struggling to pay your bills, we recommend you don't get a payday loan. Instead talk to your service provider straight away. They can help you work out a plan to pay bills or fines in instalments. The government and some community organisations offer rebates and vouchers that can help you pay utility or phone bills. Take a look at MoneySmart problems paying your bills and fines to find out more. If you're struggling to make ends meet, take a look at MoneySmart urgent money help. There are free services that can help you.
The cost of payday loans
Lenders can't charge interest on payday loans, but they can charge a lot in fees. You will have to pay back a lot more than you borrowed. Most payday lenders charge an establishment fee of 20% of the amount borrowed and a monthly service fee of 4% of the amount borrowed. For a $2,000 loan, that's a $400 establishment fee and $80 per month for the service fee. ASIC has issued an order to stop lenders like Cigno from charging two lots of fees. Under the model used, Cigno customers were signed up to a payday loan and its associate charged extra fees under a separate contract. Before you sign up for a payday loan, we advise you should first check how much it will really cost you using the MoneySmart payday loan calculator.
Fees on payday loans
Under the law, there's a cap on most payday loan fees. If you're charged more than the maximum fee, you can get free legal advice on how to get your money back. Payday lenders can only charge you these fees:
| | |
| --- | --- |
| Establishment fee | maximum fee is 20% of the amount borrowed |
| Monthly service fee | maximum fee per month is 4% of the amount borrowed |
| Government fee | covers any government duties — most lenders don't charge this |
| Dishonour or missed payment fee | charged if you don't have enough money in your bank account to make a scheduled repayment |
| Default fees | charged if you don't make a repayment by the due date — the maximum you can be charged for default fees is double the amount you borrowed |
| Enforcement expense | charged if you default — to cover the cost of recovering the money you owe |
Paying back your payday loan
If you can't keep up with repayments, visit the National Debt Helpline website for help on how to repay your payday loans. By law, payday lenders must lend responsibly. This means they can't give you a loan if they think you won't be able to repay it or it could cause you substantial hardship. If you think the lender didn't lend responsibly, you can get free legal advice.
BUY-NOW-PAY-LATER (BNPL)
Buy now pay later means you pay by instalments over time, instead of paying the full amount upfront. When you use a buy now pay later service, you can buy a product and then delay payment. You usually pay off your purchase over a few weeks. For bigger purchases, it may be longer. You don't pay interest on the purchase. Instead you may be charged fees, and they can add up quickly.
Many shops offer different buy now pay later options. Here are some of the buy now pay later providers:
Afterpay
Zip Pay
BrightePay
PayRight
Openpay
Humm (previously known as Certegy Ezi-Pay and Oxipay)
Make It Mine
Some buy now pay later arrangements are also offered through credit card networks such as Mastercard and Visa.
What to look out for before you sign up
While buy now pay later can be convenient, it can be difficult to juggle repayments with other financial commitments. In 2020, ASIC research into the buy now pay later industry found that in order to meet repayments on time, one in five consumers:
missed or were late paying other bills or loans
cut back on or went without essentials such as meals
Before you sign up, keep in mind:
It's easier to over spend – you can over-commit to spending you can't afford
Costs can add up – you are charged fees and costs to use the service
It can be hard to manage – if you sign up for more than one service, it can be hard to keep track of payments
It might affect a loan application – lenders consider buy now pay later spending when you apply for a car loan or mortgage
Late repayments can appear on your credit report – this affects your ability to borrow money in the future
Lay-by can be cheaper – lay-by has no account keeping or late fees
Compare the fees and charges
Buy now pay later services are often advertised as 'interest free' or '0% interest'. But they can charge fees that can add up quickly. They may charge:
late fees — if you miss a payment or pay late, up to $15
monthly account-keeping fees — a fixed monthly fee, up to $8 a month
payment processing fees — an extra fee of around $2.95 each time you make a payment, on top of your set repayment
establishment fees — a fee to set up the account. For some there are no establishment fees, but for others these fees can be up to $90.
You may also have to pay bank fees:
overdrawn fees — if you don't have enough money in your account to cover the repayment
interest — if you are paying by credit card
Tips for managing buy now pay later
To make the most of buy now pay later services:
Stick to a limit and aim to have only one buy now pay later account at a time.
Budget for bills, loan payments and buy now pay later payments.
Consider linking your buy now pay later account to your debit card instead of your credit card. That way you're using your own money and avoid credit card interest.
If you sign up for a buy now pay later option, add the repayments to your budget — and your calendar. You can use the MoneySmart budget planner to help with this.

What to do if you get into trouble

Most buy now pay later providers have dedicated complaints and hardship services. Contact your provider if you have a complaint or if you're having trouble making repayments. As always, it is important to seek independent advice regarding your specific situation. This content should be regarded as general information. If you're struggling to make repayments, you can also talk to a financial counsellor. They offer a free and confidential service to help you get your finances back on track.

Credit can be a tricky business so be careful, reach out for help of you need it.

Up to date as of 31 Jan 2021.

Tags: