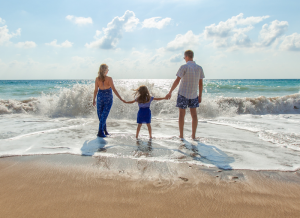 Everyone deserves a free holiday, and with the right rewards credit card you can accumulate enough points to travel for next to nothing. Want to learn how? The first step is to find the right credit card for you. Steve Mickenbecker from Canstar shares his expertise with Gobbill.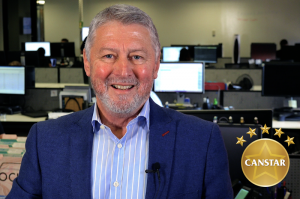 Know yourself before you fly into a rewards credit card
Choosing a credit card is one of the earliest financial decisions many young Australian adults will make. Rewards cards are one of the options that should be considered – but they are not right for everyone. Choosing the right credit card is not just about knowing about the cards on offer. It is also about knowing yourself and your financial behaviours.
Do you lose control of your credit card? For some people, no credit card will be right. If you struggle to save because the plastic in your pocket makes spending too easy, stick with a debit card and save before you spend.
Do you leave a debt balance on your card most months? Having passed the "qualify for a credit card test", now you need to answer a question about your repayment behaviour. If you struggle to repay the full balance every month and end up leaving a debt on your card, you will be paying interest. Typically rewards cards carry higher interest rates, in the order of double that of the lowest rates on the market. The rewards you earn are unlikely to compensate you for the higher interest you are paying. A low rate card is may be a better option.
If you repay in full every month, which type of rewards are for you? If you are a regular payer of the full balance on your credit card then a rewards cards is an option. But you are now faced with the choice of frequent flyer cards or cards that earn you shopping coupons, merchandise or cash back. Frequent flyer rewards take a long time to earn if you spend less than $1,000 per month on your credit card. Shopping coupons and the like can be earned earlier and more frequently, and potentially pay their way as you go rather than waiting years for a flight.
For bigger spenders though, there is something satisfying about paying for flights for an overseas holiday every couple of years or for the odd long weekend at Noosa.
Whether flights or vouchers, don't pay too high an annual fee
With some cards you pay a fee for the card and a fee for the rewards programme. There are a few free rewards cards, some quite low cost, lots around $400 and a few a lot more than that. What is too much however, depends on how much you spend on your card and the rate at which your card earns rewards.
If your spend is $1,000 per month, the rewards you earn will not cover a high cost card, so you may benefit by looking at the lower end of the scale. However, if you are spending $10,000 per month, a high cost card can be the right choice if it earns high rewards and other benefits.
So now that you understand about you, how do you choose a specific card?
In a nutshell the choice of a specific rewards card comes down to five sets of factors:
What type of rewards do I prefer – flights, merchandise, shopping coupons, etc.
For my level of spend, what dollar value of rewards do I earn.
What is the annual fee for the card
What other benefits will I use – travel insurance, concierge, airline lounge entry, etc.
What are the underlying credit card conditions
Easy to say fast but a lot to consider when you see the myriad of cards on the market. Canstar compares over 200 credit cards from 64 providers on its website, meaning that the consumer has no shortage of choice ….. but in some ways too much choice.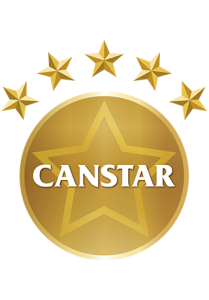 Acknowledgments to
Steve Mickenbecker, Canstar Group Executive, Financial Services.