Gobbill interviews travel expert Susie Sheldrick who works in tourism about her tips and tricks to make travelling a breeze.
You travel all the time for work. How do you manage being away so often and keeping up with friends at home? Do you just use your mobile to keep in contact?
Social media makes it easier. I have friends around the country as well as the world, so it is super easy to stay in contact on social media, especially if most people are on the one platform. Smart phones help as well. All the info I need is stored or accessible through my phone. I love how it is all cloud based these days as well, so if something happens to my phone I can log onto another device and get what I need.
What's the best way you make the most of your time while travelling?
Do some research but keep plans flexible. It is good to know what the main things are you want to see and do. But the best experiences are always the ones that happen spontaneously that no amount of research and planning can facilitate.
I like to have an idea of where I am visiting, what the local food is, what attractions I want to see and any local quirks to be aware of like siestas…then ask a local, get exploring and let the adventure unfold.
If I am travelling for work I try to make the most of the contacts I have for work. Most people love talking about their city, favourite foods and places. You get the insider tips and it also helps develop that relationship.
What can't you travel without?
Ohh. Good question. I am literally writing this on my phone mid flight so I suppose a smart phone these days… but I do remember the days of travelling without one so a better answer would be scarf (which I am wearing because I always find flights chilly!)
Scarfs are too versatile not to bring. I've used them in all types of destinations. I always have a light cloth one handy that is a decent size so that it can be used for everything. They can also pack up small and light so they are never an inconvenience. Over the years I have used a scarf as:
Clothing
Blanket especially if there is aircon
Makeshift carry thing
Towel
Picnic rug
Pillow
Pillow case (regrettable hostel)
Eye mask
Head covering for sacred places
I also always pack swimmers. It might be a little optimistic, a swimsuit. You never know when a pair of swimmers will come in handy.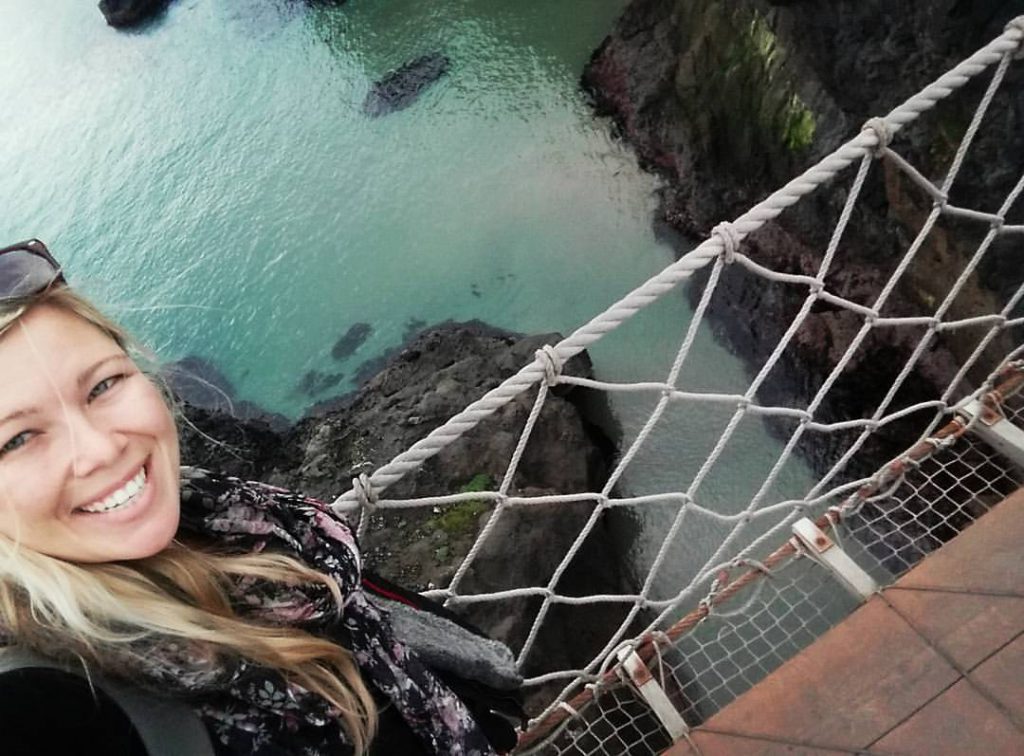 Can you give our users some travel advice?

Don't underestimate how far a smile and a bit of kindness can go. It transcends language and can get you far in a lot of places.

How do you manage other currencies overseas? Use a travel card?

I use a credit card with no international transaction or conversion fees for most things, then I just withdraw from my regular eftpos card when I need cash. I found currency cards don't convert the cash at a good enough rate to be worth the hassle, especially if you aren't using a major currency ie heading to a country that uses a currency that you can't convert to directly like Norwegian Krones. And avoid currency exhange as much as possible. Most airports have an atm you can withdraw cash from as soon as you land.

It helps to do some research about the money norms in the location you are visiting. Not everywhere is as credit card friendly as Australia, even places that you would expect. I got caught out in Paris one time thinking all cabs accepted cards.

How do you keep up with bills back home while you're travelling?

Gobbill!

Also a little bit pf planning. Not too many bills come out of the blue or a surprising amount, so it is possible to plan and budget.

Anything else you want to include?

Travel often!

Tags: