New research from the Take Five to Stop Fraud campaign by UK Finance has revealed eight in ten (80 per cent) people in the UK would feel embarrassed if they fell for a financial scam.
Take Five to Stop Fraud Campaign is urging consumers to "Tell Five" to broaden consumer awareness of criminals' tactics to help curb the rise in financial fraud.
The campaign provides a few simple tips which are easy to remember. Stop. Challenge. Protect.
STOP: Taking a moment to stop and think before parting with your money or information could keep you safe. One of the tactics that fraudsters use is to create a sense of urgency, rush or panic. Be confident to put a stop to the request as you do not need to act immediately.
CHALLENGE: Could it be fake? It's ok to reject, refuse or ignore any requests. Also, seek help from well-known agencies or friends that can provide advice. A second opinion and some time to think things over significantly reduces the risk of falling victim to fraud.
PROTECT: Contact your bank and authorities immediately if you think you've fallen for a scam and report it.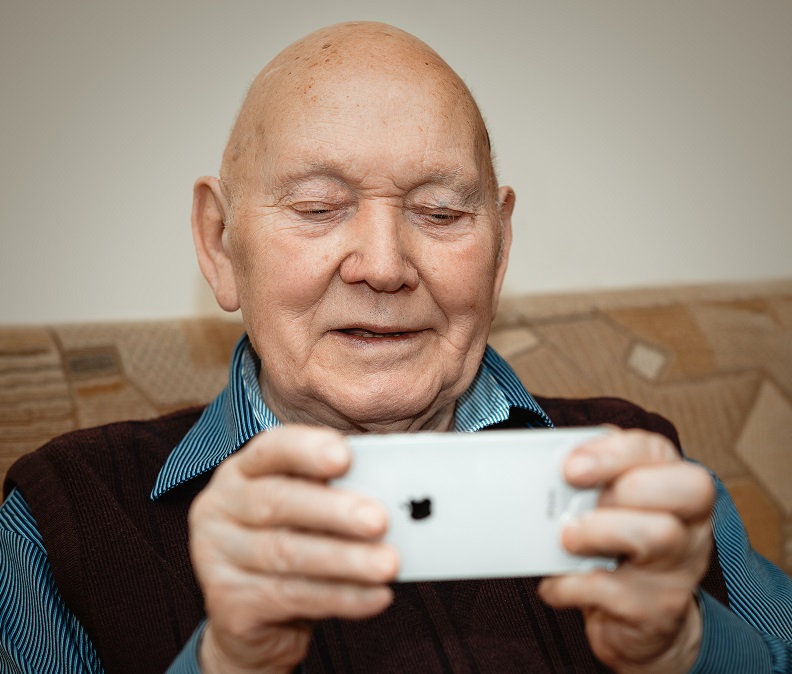 Here are some addition tips to help you prevent fraud.
Be suspicious of 'too good to be true' offers and deals.
Don't agree to offers or deals immediately. Insist on time to think, get independent or legal advice before making a decision.
Never send, hand over money or sign anything until you've checked who you are dealing with.
Never provide personal details including your bank account to anyone you don't know or trust, especially if they have called you.
Ensure your computer is up to date with the latest software and security such as anti-virus.
Avoid clicking on links and opening attachments in email.
Always log on to a website directly rather than clicking on links in an email.
If you spot a scam or have been scammed, report it and get help.
Don't be embarrassed about reporting a scam. Because the scammers are cunning and clever there's no shame in being deceived. By reporting it, you'll make it more difficult for them to deceive others.
How to Report
Scotland: All reports of fraud and any other financial crime should be reported to Police Scotland by calling 101 without delay.
Reporting incidents assists Police Scotland in tackling fraud and enables them to identify areas of concern and patterns of behaviour. The information you provide is valuable and could lead to the prosecution of offenders and to ensuring the safety of the public. They will record all information you provide and appropriate action will be taken.

England, Wales and Northern Ireland: Action Fraud is the UK's national reporting centre for fraud and cybercrime where you should report fraud if you have been scammed, defrauded or experienced cyber crime in England, Wales and Northern Ireland. Contact Action Fraud on 0300 123 2040 or online at Action Fraud. Call us on 101 if you know the suspect or they're still in the area. If you're deaf or hard of hearing, use our textphone service on 18001 101.

Reporting a scam to the Financial Conduct Authority:
Call
• 0800 111 6768 (freephone)
• 0300 500 8082 from the UK
• +44 207 066 1000 from abroad
Calls using next generation text relay, please call on (18001) 0207 066 1000.


They are open Monday to Friday, 8am to 6pm and Saturday 9am to 1pm.
Email their team at: consumer.queries@fca.org.uk
Please tell them as much as you can about the scam and the unauthorised firm or individual who contacted you.

Gobbill has been a strong supporter in protecting people from against fraud and scams since 2015.

Sources:

Take Five to Stop Fraud: https://takefive-stopfraud.org.uk/news/eight-in-ten-brits-would-be-embarrassed-to-admit-they-fell-for-a-scam/

Metropolitan Police: https://www.met.police.uk/advice/advice-and-information/fa/fraud/personal-fraud/prevent-personal-fraud/

Tags: