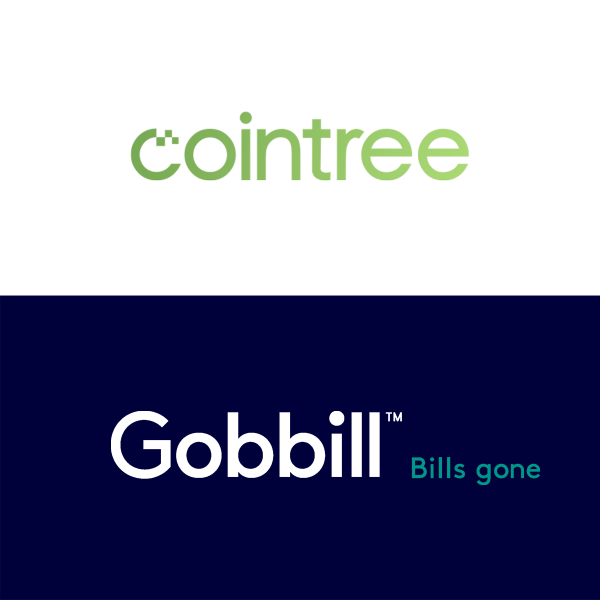 August 20th, 2018
Posted by Gobbill
Featured, Gobbill News, Media Releases, Startup
0 thoughts on "Gobbill and Cointree partnership enables automated bill payments with cryptocurrencies."
Melbourne, Australia 20th August, 2018 – Bill payment AI-automation company Gobbill, has today announced it has partnered with cryptocurrency exchange and digital wallet company Cointree, enabling users to pay bills with their cryptocurrencies.
The global alliance will allow users from both platforms to pay household bills using their crypto coins stored in Cointree's wallet. Cointree's platform supports a wide range of digital currencies, including Bitcoin, Ethereum, Litecoin and more.
Gobbill's platform users can also link a crypto wallet in their account and elect to pay their bills either by credit card, bank account or a specified cryptocurrency regardless of whether the biller accepts the desired payment method.
Shendon Ewans, CEO and co-founder of Gobbill, said the partnership would add significant value to customers who were increasingly looking to adopt digital currencies. The partnership aims to enable households and small businesses to easily and safely pay any bill with any coin.
"Digital currencies are becoming mainstream, and our view at Gobbill is to support customer choice and convenience. We anticipate a surge in the number of customers who would like to pay their bills in crypto in the coming years. Our partnership with Cointree will cater to this market and ensure Gobbill continues to remain ahead of the curve when it comes to allowing our users to pay their bills automatically, while knowing they're protected from fraud and scams," he said.
"We are excited at Cointree to be partnering with Gobbill," said Cointree CEO, Shane Stevenson. "This is a great opportunity for both companies to leverage our strengths and enable Australians to pay everyday bills with their choice of digital currencies."
The announcement comes following Cointree's launch of a new and refreshed platform and is looking to expand into international markets. The partnership between Gobbill and Cointree supports both companies' international expansion into new markets. The announcement also builds on Gobbill's recent partnership announcements with iSignthis (ASX:ISX) for eKYC and payment processing, and wealth management leader myprosperity, which will see Gobbill rolled out broadly to users via white-label agreements in Australia and overseas.
Gobbill has been bootstrapped funded to date and is seeking investment to support its commercial growth.
— END —
About Gobbill Australia Pty Ltd
Gobbill™ is a digital finance assistant that automates bill payments using artificial intelligence for households and small businesses. Users are protected from online scams, avoid late fees, maximise discounts and protect their credit rating scores. Small businesses have the additional benefit of digitising invoices, scheduling payments and synchronising data with their accounting software.
After two years of R&D, the company launched its automated bill payment process for public use. It is now investing further R&D in AI to help customers easily switch service providers and save money using its One-Click-Switch™ method.
Founded in 2015, Gobbill can pay bills issued from any Australian provider including utilities, telecommunications, council rates, insurance and more. The company is a Microsoft Startup sponsored company, a partner of the Australian Government's cyber safety initiative, AI partner of Silverpond and member of Stone & Chalk. Gobbill is an Authorised Representative (1261196) of Australian Financial Services Licence Holder (448066).
For further information, see gobbill.com or contact the team at: gobbill@gobbill.com.au
For media inquiries, contact Account Director, Laura Blue at: laura@launchlink.co
About Cointree
Cointree is one of Australia's leading digital currency exchanges. It aims to support the widest range of crypto currency coins. Founded in 2013, the Melbourne based company has over 50,000 members and transacted over AU$100m worth in digital currencies. The company focuses on making cryptocurrency trading a simple, quick and secure experience. It achieves this by providing learning recourses and useful trading tools in everyday language, and jargon free to its members.
Cointree is a registered digital currency exchange with AUSTRAC (the Australian Government regulatory and monitoring body for AML/CTF) and a partner of the not-for-profit Blockchain Centre.
Read more about the company at our website cointree.com.
For media inquiries, please contact media@cointree.com