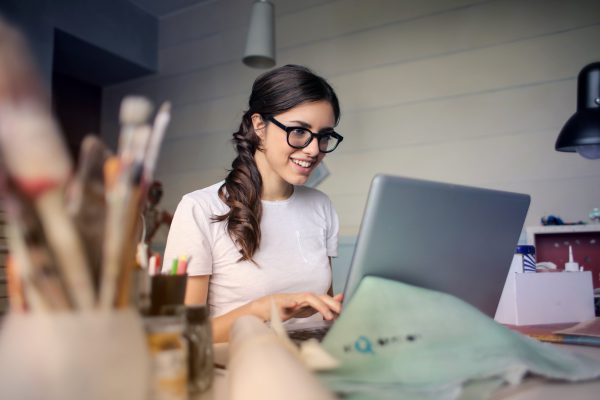 January 6th, 2020
Posted by Gobbill
Financial Management, Gobbill News, Payments, Product Features, Time Management
0 thoughts on "New features in Gobbill"
New feature update as of 6 January 2020
We are listening to clients' feedback and implementing features almost every business day.  You can imagine there would be plenty of small and large changes being made daily.
Here are a few key ones:
Click through to bill details from the Bill Calendar. Client requested to be able to click through from the calendar to the bill details.
Additional options to override the payment date. A client asked to have more control over when specific Billers are paid.
---
Click through to bill details from the Bill Calendar.
A client requested to be able to click through from the calendar to the bill details.
Additional options to override the payment date – A client asked to have more control over when specific Billers are paid, and this new feature is now available on our Premium and Business Plans.
Benefits:
Set payment time frames for individual billers – 'pay x business days before due date' or 'pay x calendar days after issue date'
Set and forget, once you select the payment time frame it will automatically apply to any future bills received for that biller
Better supplier relationships, give suppliers more certainty about exactly when they will be paid, particularly those who manage a tight cash flow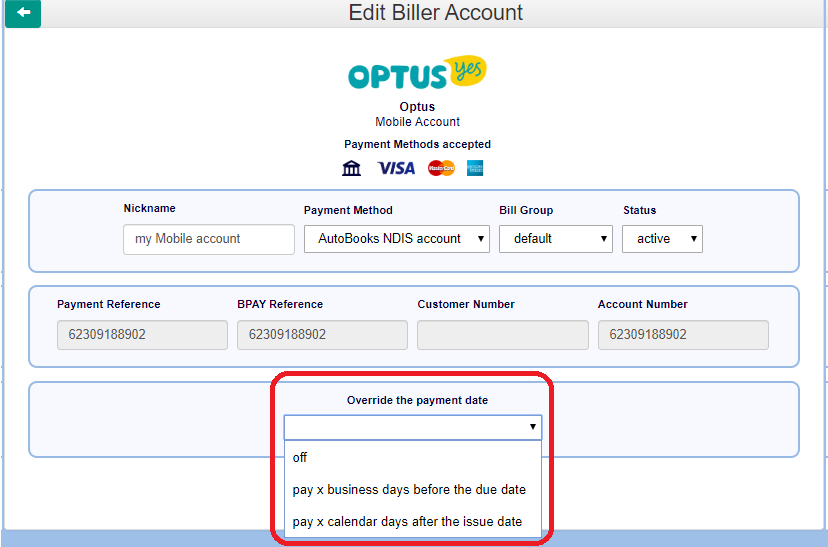 Other recent features prior to 6 January 2020 ———–
Pay ASAP is a preference switch to enable the payment of invoices as soon as possible (ASAP) when a bill arrives in Gobbill. This feature was requested by one of our bookkeeper clients to clear invoices and bills as soon as they are received instead of paying before the due date or paying late.
[BETA] Payroll Sweep and Pay is the ability to clear payroll payments for any client and any Australian bank account through Gobbill. Instead of having to manage multiple Internet Banking login access authorities, logins and passwords, our accounting and bookkeeping partners can access one point trigger payroll approval and to clear payroll payments. Performing it through Gobbill doesn't affect your clients' Internet Banking daily limited which can alleviate a big issue on certain days when many payments have to be made on the same day.
[BETA] Bill and Payroll approval flows is the ability for small business users as well as accountants and bookkeepers to trigger approvals for bills/invoices and payroll. Authorizers can simply respond via email to approve without the need for logins or apps.

New dashboard designed for bookkeepers and accountants to manage their clients' bills/invoices within Gobbill. Working with AAT members and our Partners, we've listened and developed a new dashboard to help support the work activities of bookkeepers and accountants. The dashboard helps to collate and group all clients' accounts payable invoices and manage the timing and cashflow of payments. It is currently being trialed by a beta group.
NDIS dashboard for Plan Managers and households with NDIS self-managed participants. NDIS Plan Managers and Self-Managed Participants are able to see their invoices relating to NDIS all in one area. Their Gobbill account can support the whole bookkeeping practice (portfolio of clients) or whole-of-household with all bills and invoices. We see Gobbill as a whole-of-household solution for bills (including NDIS invoices) making life admin easier for those who are participating in the NDIS. A new dashboard is available to users on the Premium and Business Plans. Just ask gobbill@gobbill.com.au to activate it for you. There's no extra charge or fees because it is all part of your existing Plan.
Bank statements can be uploaded directly for account verification and setup. A request from a Partner, you can now link a new bank account in Gobbill and upload bank statements for verification immediately. This is in addition to emailing  your bank statement to your own @gobbill.com email address.
Gobbill can now pay over 40,000 Australian billers and uses robots to fetch bills stored online. Some billers will send a notification that a bill is ready online. Instead of clicking on the link, forward the notification to Gobbill to do it for you. Gobbill currently has robots which will safely and securely fetch from online sources bills/invoices from their associated portals. E.g. City West Water, Sydney Water, Energy Australia, AGL Energy, Xero invoices and more..Robot automation saves you time and also helps to prevent you from clicking on malware or being directed to a fake website.
Gobbill is now able to accept multiple invoice/bill attachments and multiple types of documents in an email. Previously, Gobbill required each invoice to be on its separate email.
Documents awaiting processing by Gobbill due to fraud check or text recognition are displayed as in Gobbill as "Pending documents".
Bill payment cutoff time is now midnight instead of 6pm. This is the cut off time for bills to be included in the next business day's payment processing. If  a bill is sent into Gobbill and accepted before midnight, it will be included in the payment processing the next business day or scheduled before the due date depending on the circumstances and preferences.