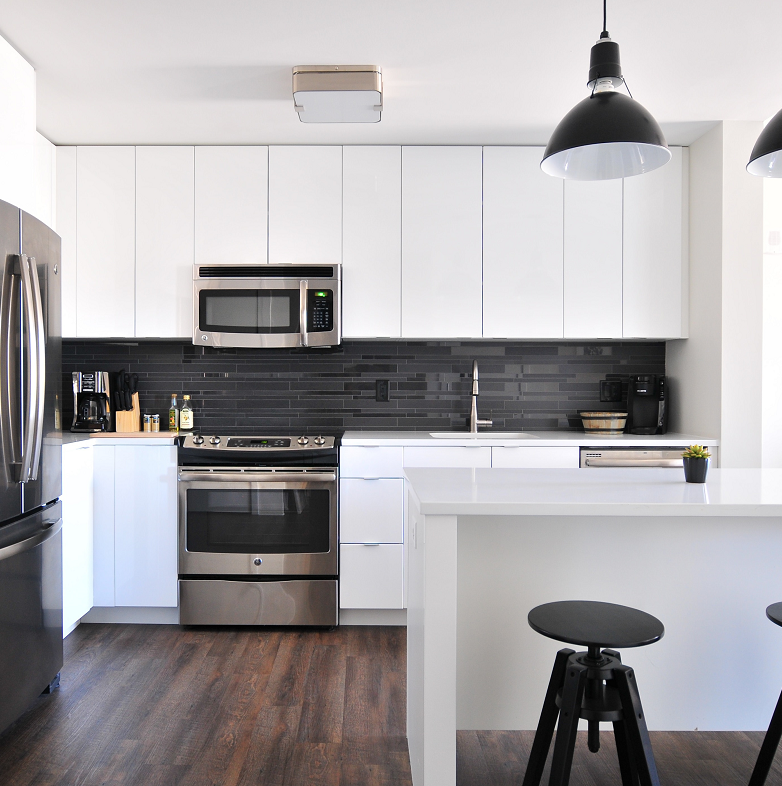 August 23rd, 2023
Posted by Gobbill
bills, Business Management, Financial Management, Fraud Prevention
0 thoughts on "Time saving and secure funds collection and bill payments for disability participants living in shared accommodation."
Supported Independent Living ("SIL") under the National Disability Insurance Scheme ("NDIS") supports participants to live independently in shared accommodation homes. These homes are designed to enable supports to be easily delivered for daily living and household tasks. While the NDIS will cover support costs, it does not cover everyday living costs which everyone is expected to incur. Examples are food, grocery items, utilities, entertainment, and internet which may be shared with other participants in the home and managed by the SIL operator.
Participants and SIL operators managing shared costs can find themselves in all sorts of situations which may present a financial risk. It creates risks such as support workers having access to participants' bank accounts and/or physically handling cash. The SIL operator who employs the support worker is responsible for having proper financial processes and controls in place.  
It also creates headaches and more work to chase payments when they are missed or short paid.
SIL operators using Gobbill technology say it is like set-and-forget when it comes to automatic collection of funds into their bank account. It saves their business time on reconciliation, improves cashflow and increases transparency in the financial management processes.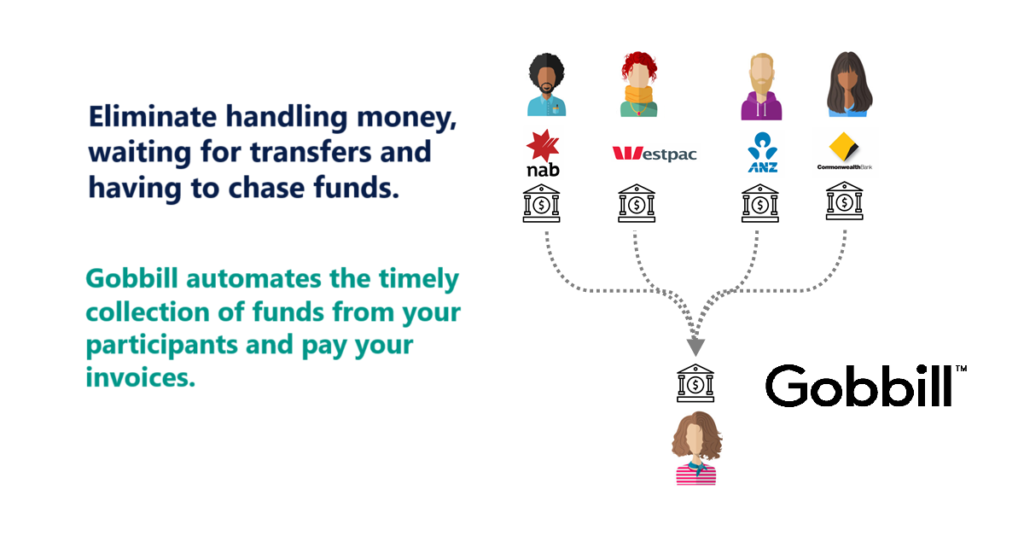 How Gobbill can assist?
Gobbill is an Australian built solution which helps SIL operators to manage and automate the collection of funds from participants by debiting their bank accounts when payments are due. This is set-up once when the participant signs up with the operator. Participants do not have to give the support worker their credit card, internet bank access or cash to pay for everyday expenses anymore.
It is a simple 3-step process:
1. Setup your participants in Gobbill with their bank accounts to direct debit.
2. Send your invoices into <your_participant>@gobbill.com account.
3. The amount is debited and deposited into your account by the due date.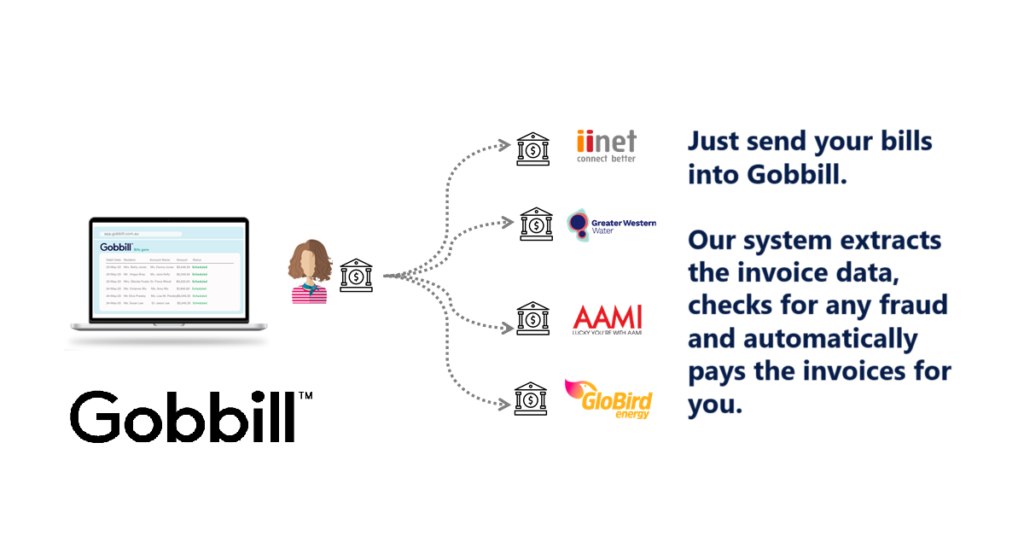 With Gobbill taking care of the collections and bill payments, this allows SIL operators to save significant administration time and improve their cashflow while reducing the risk of financial abuse.
Email [email protected] or contact us at Gobbill.